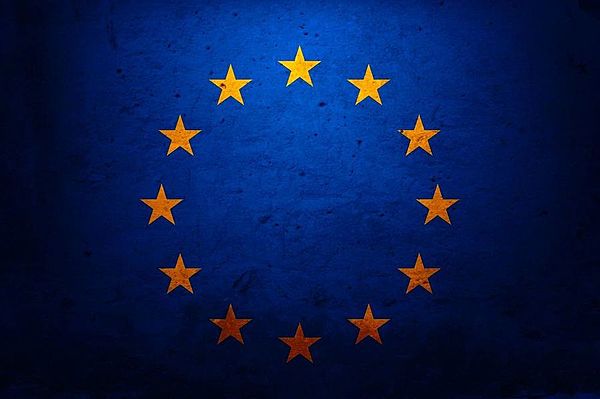 European Menu.
Chef. Gianfranco | Menu Multilingual Recipes.
Antipasto "Appetizer"
Four Seasons Sampler Entrée / Scallop Carpaccio with a green Asparagus mousse timbale, scampi in potato crust and an orange & lime infused grape oil.
Tarragon & Lime Grilled Maine Lobster with Fennel Spaghetti, Dried Tomatoes,
Olives & Garlic, Kefir Foam.
Granchio meat, orange, and mixed vegetables, "Scabece" dressing.
Oester met koolrabi, mierikswortel en komkommer, kippennapoleon met vanilleolie en zeste van citroen.
Rilette van wilde eend met ganzenlever en een gelei van frambozenazijn, gebakken appeltjes uit de tuin met noten en rozemarijn.

Coquille met tarwe en jeneverbes, gerookte paling, crème van knolselder en een jus met witte wijn.
Oven baked "melanzane" Parmigiana eggplant with tomato sauce, mozzarella.
Pan fried eggs "tegamino" with black truffle purée and mixed cheese fondue.
Daily made "treccia" buffalo milk mozzarella served with ripe tomato in caprese style.
Pan fried "foie gras" with almond, bruschetta bread, and Marsala wine sauce.
Daily made "burrata" cheese from Puglia filled with tomato coulis.
Affettati "Cold cuts"
Homemade cured beef "bresaola" served with shaved Parmigiano.
Parma ham "prosciutto" 18 months, served with rock melon.
Italian mixed cold cut "affettati" served with shallot, onion, and gherkin.
Insalate "Salads"
Wild "rucola" salad with sautéed baby shrimps in lemon dressing.
Poach "tonno" tuna loin with fines herbs served with sliced cucumber.
Sliced Italian tomato "Cuor di Bue" with black olives puree, and fresh ricotta cheese.
Mixed salad in balsamic dressing with shaved Parmigiano cheese.
Baby spinach and barley salad with toasted pine kernel, Mustard seeds dressing.
Zuppe "Soups"
Mixed fresh vegetables "minestrone" soup with basil pesto.
Thick mixed fish bisque soup in tomato and vegetables base "Cioppino".
La Pasta "Pastas"
Raviolo di Melanzane ed'Origano fresco alla salsa di bucce D'Arancia al'Aglio, e crostone dorato.
Lasagna of Wagyu Beef Medallion with Cabernet Sauvignon Sauce.
Stewed Goading Tortellini with Fava Beans & Morel.
Spaghetti with mixed seafood, garlic, peperoncino, dry oregano and tomato sauce.
Linguine with fresh baby clams, garlic and basil "pesto" sauce.
Rigatoni with braised rabbit, thyme, and black olives Taggiasche.
Penne with deboned oxtail and Porcini mushroom.
Homemade whole wheat pasta "stracci" with braised wild boar in red wine.
Homemade "ravioli" filled with beef in mixed cheese fondue and mushrooms sauce.
Homemade potato "gnocchi" in Gorgonzola, and parsley sauce.
Homemade "Tagliolini" with baby squid stewed in their own ink.
Homemade "fettuccine" with lobster and San Marzano tomato.
Risotti "Risottos"
With black truffle "tartufo" puree and mascarpone cheese.
Risotto with pumpkin puree, "Amarone" wine reduction and smoke scamorza cheese.
Pesce "Fish"
Armonia di Cappesante/Spinaci crude e Tartufo nero di stagione con salsetta tiepida di Arancie e reduzione di Balsamico di Modena.
Fantasia di Mare ( Salmone/Tonno/Branzino/Cappesante ) sopra salsette di
( Fragoline/Balsamico/Genovese ) con Risotto di Bietole rosse al Ginepro ed'scampi al Caviale.
Pan-Roasted Monkfish with Chili & Thyme Soissons Beans, Crispy Garlic
& Sour Cream Ravioli.
Fillet of Wild Bass with Castellugio Lentil, Lemon zested Bacon, Saffron-spiced Onion Cannelloni & Noilly Prat Foam.
Pan-fried "branzino" sea bass fillet served with braised porcini mushroom.
Oven baked whole sea bream in a crust of rock salt "al sale" with poached broccolis.
Roasted cod filet "merluzzo" in Balsamico sauce served with rosemary potato.
Pan fried sea scallops "cappesante" with bay leaf and sweet garlic sauce.
Carne "Meat"
Filet of Australian Beef encrusted in herbs and chrysanthemum, Served on kavena berries, morels and taro puree.
Breast of Fantara Pigeon with Tahitian Vanilla infusion, Porcino Mushroom,
Balsamic Vinegar & Spinach Sauce.
Stoofpotje van kalfswangen en truffle met bladpeterselie en pastinaak.
Patrijsje met veenbessen en gekonfijt witlof, jus met kaneel en wilde pepper, aardappelkroketje.
Braised veal "vitello" cheek with Barolo wine and black truffle served with pumpkin.
Roasted venison loin "capriolo" with red currant berries and caramelized apple.
8 hours oven baked lamb rack "agnello" with black onions and chestnut.
Pan fried beef tenderloin "tagliata" with Portobello mushrooms and Bagnetto sauce.
Breaded and pan fried pounded veal chop "Milanese" served with marinated tomato.
Slowly braised milk fed veal shank "Ossobuco" with gremolata and potato puree. Deboned goose "Oca" leg comfit with sweet corn and mash potato.
Dolci "Dessert"
Mousse di crema di Riso alla Vaniglia e salsetta di Basilico al Limoncello.
Budino di Cioccolato bianco e Lenticchie gialle con salsetta di Salvia a la Menta.
Timbalo di pate D'Aragosta indolcita al Frutto della Passione con Meringue di Caramello al Timo e salsetta D'Ananas allo Zafferano.
Risotto freddo di Fragole e Cioccolato bianco sopra Coulis di Piselli al Amaretto di Sarono & sweet Zucchini flowers.
Royal Chocolate Raspberry Tart with gold leaf and vanilla bean glace.
Crispy Mille-feuille with Strawberries, Lemon Jelly & Sour Cream Glace.
Baked Vanilla Ravioli with Strawberries & Balsamic Ice cream.
Gekonfijte ananas met specerijen, crème van cardamom en een kruim van kokos
sorbet van Malibu rum.

Zandkoekje met steranijs, crème brûlée met mandarine napoleon.

Krokant van sinaasappel met gekonfijte mandarijn, sorbet van platte kaas en een coulis van botersnoepjes.
Lemon and "mascarpone" cheese cake, limoncello liquor sauce.
Oven baked almond "Amaretto" liquor cake, Amaretti ice cream.
Classic eggs yolk "zabaione" with Marsala wine, yellow peach and Savoyard.
Mascarpone cheese "tiramisu" cake with coffee, biscuits, and cacao.
Double cream vanilla flan "panna cotta" in black pepper caramel sauce.
Crispy Lemon cream and fresh raspberries "lamponi" tart with its own sauce.
Frozen bourbon vanilla parfait "semifreddo" served with caramelized strawberries.
Oven baked "banana" cake and cardamom caramel.
Hot dark chocolate tart "crostata" with milk ice cream.
Formaggi Italiani "Italian Cheeses"
Served with fresh fruits, celery, red radish, olive oil and pepper, honey, grill bread and bread chips
Fontina.
DOP cow's milk 3 months mid hard well-balanced, pasty taste.
Mentioned for the first time in a book on the XVIII century.
Bra Tenero.
DOP cow's milk 45 days soft delicate, intense.
"Bra" village where centuries ago the main cheese business.
Gorgonzola.
DOP blue cow's milk 2 months creamy sweet full body.
Created by mistake few centuries ago.
Taleggio.
DOP cow's milk 40 days creamy soft intense.
Typical from Taleggio Valley.
Ubriaco al Barbera.
Cows, goat's milk 2 months hard intense red wine.
In barrel for 2 months with Barbera wine.
Grana Padano.
DOP cow's milk 2 years semi-hard typical sweet.
From the middle age, the name comes from the texture, granulose "grana".
Formaggio di fossa.
Goat's milk 3 months hard spicy and intense.
Born in 1495 at Sogliano village and mature for 3 months under 3 meters in the ground.
Pecorino Sardo.
DOP sheep's milk 6 months compact intense, strong.
For a better conservation it is poached again for few minutes in hot milk.
Designed and created by. Chef. Gianfranco Chiarini.