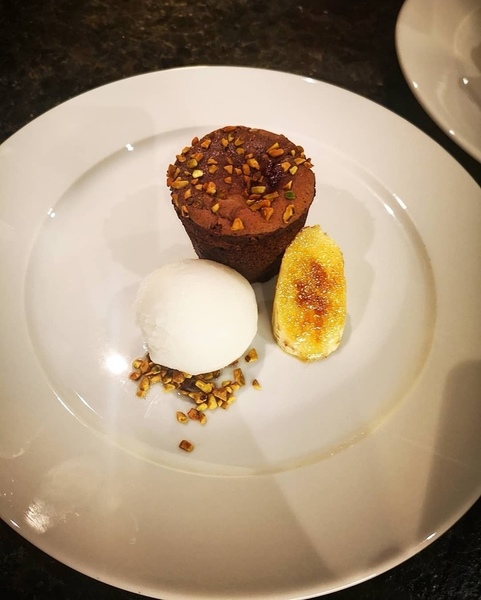 £75 pp
(indicative price)
Around the world
Pulling influences from my own travels and experience working alongside numerous exceptional chef's from all over the world this is a taste of the planet!
amuse
Pea and mint veloute
amuse
Feta brushetta
appetizer
Cured venison and goats cheese with beets and brambles.
starter
Light spiced crab pomme douphine, pineapple and chilli chutney, harissa alioli.
main
Teraiki style pork belly, pan seared scallops, roast sweet potato, miso salsa, toasted pine nuts, lemon parsley crumb. .
dessert
Mini dark fondant with pistachio ice cream, honey bubbles