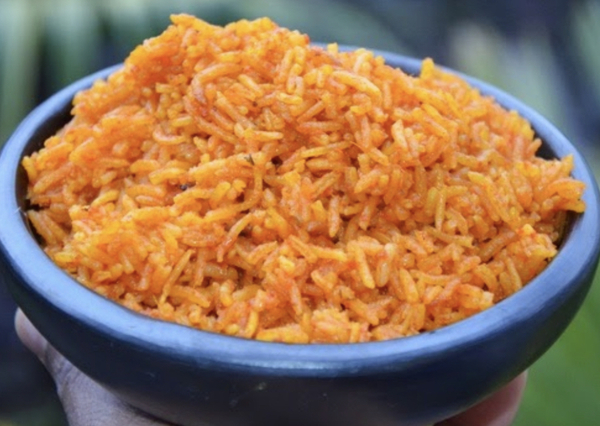 £15 pp
(indicative price)
Jollof Rice with Stir fried beef
Jollof rice is a west African dish that you would find in a lot west African events. This dish is a very flavoursome, it's is made out of tomatoes, chillis and many other.
Stir fried beef is mostly something Asia people do. However, Ghanaians have been able to adapt that recipe and created something similar to the Asia very but with more flavour.
starter
Grilled chill garlic prawn with green salad
(This is made with coconut milk)
main
Jollof Rice with Stir fried beef
dessert
Freshly baked coconut and carrot cake with custard.