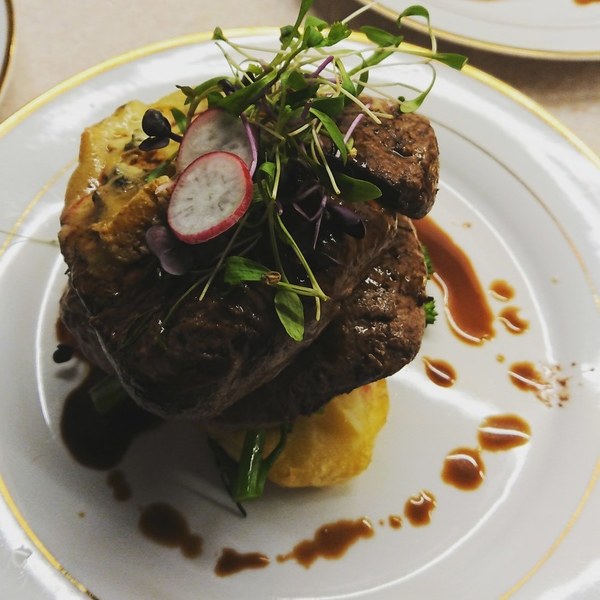 £50 pp
(indicative price)
English Feast
An ideal dinner party menu for a sumptuous feast
appetizer
King Scallop with basil pesto and sweet chilli.
Or
Goats cheese arrancini with parmesan panko crusting & garlic lemon alioli
main
Lamb with sweet fondant potato marsala and redcurrant jus. Savoy cabbage and bacon.
Or
Baked Scottish Salmon fillet en croute with roasted new potatoes and a green herb salad. Lemon and black pepper butter.
Or
Vegetarian option: Spinach, walnut and red Leicester cannelloni with a grape and green salad and artisan sourdough.
dessert
Salted caramel choc tart with choc orange sauce and vanilla bean ice cream.
Or
Strawberry and apple cobbler with clotted cream and mint labneh.