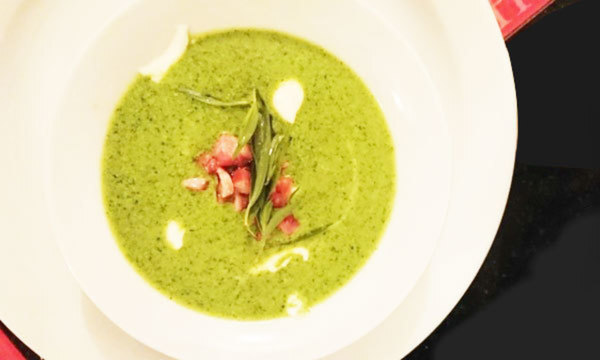 £35 pp
(indicative price)
British "Winter's Coming" Menu
This menu is full of my hearty favourites perfect for cold autumn evenings. Winter warmers and hearty food to soak up the atmosphere and the alcohol. All allergens available on request.
Please choose one dish from each course.
starter
Butternut & cumin soup, toasted almonds, double cream & thick crusty bread.
other
Seared Pigeon breast, redcurrant jus, lambs lettuce and pancetta.
other
Smoked mackerel rillette, red amareth, lemon zest & croute.
main
Roasted pork belly, apple mash, port wine sauce & greens
other
Beef en croute - a classic popular throwback served with mushroom duxelles, demi glace, micro herb salad.
other
Hake fillet, crushed new potatoes with a hint of sweet chilli and garlic, watercress garnish and lemon butter sauce
other
Aubergine, parsnip & tomato crumble, with roast courgettes, garlic & pepper. Mozzerella gratin. Garlic bread & tenderstem
dessert
Chocolate orange fondant, coconut cream & Grand Marnier sauce
other
Rhubarb and strawberry cobbler, clotted cream and crystal mint leaf
other
Winter mess: hedgerow fruit, clotted cream, brandy snaps, meringue and coulis.
other
Cheese and biscuits selection - local English cheeses, bread, chutney, grapes and celery.