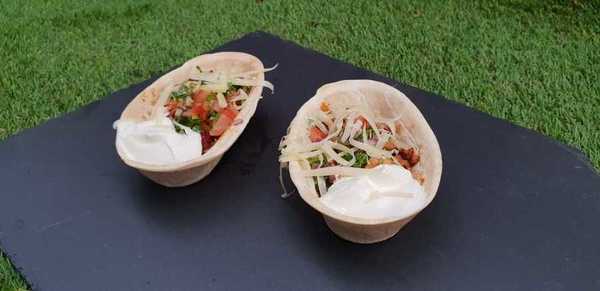 £45 pp
(indicative price)
MexIndian (V)
This menu is inspired with flavours from India, the concept and ingredients of Mexico!
MexIndian the Vegetarian way!
starter
Quesadilla Rani (V)
Chapati, homemade chilli jam, cheese. Garnished with salad.
main
Banarasi Taco (V)
Quorn mince with hearty kidney beans, topped with sour cream, signature salad and shreds of cheese.
dessert
Surprise of the day!