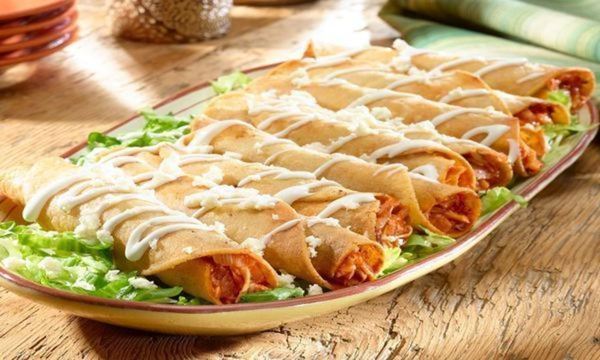 £50 pp
(indicative price)
Traditionally Mexican
Tongue is a premium meat in Mexico often found more expensive than any other meat. Because of it's unique taste and softness, it is guaranteed to become one of your new favourites.
starter
Taquitos
A wrapped corn tortilla stuffed with chicken or cheese and a side of gualsa* dip.
Gualsa is an original creation, a mix between guacamole and tomatillo sauce, perfect for dipping
main
Tongue in green sauce
An absolute classic, ox tongue is soft and delicious. The dish comes with a side of white or red rice and refried beans.
dessert
Chocolate Flan
Homemade and ridiculously smooth. A classic dessert made with eggs and enhanced with chocolate. There's always room for flan.
appetizer
Pineapple Pico de Gallo
The most classic of all the sauces with a pineapple twist, an original accompanied with corn totopo chips to get your hunger going.