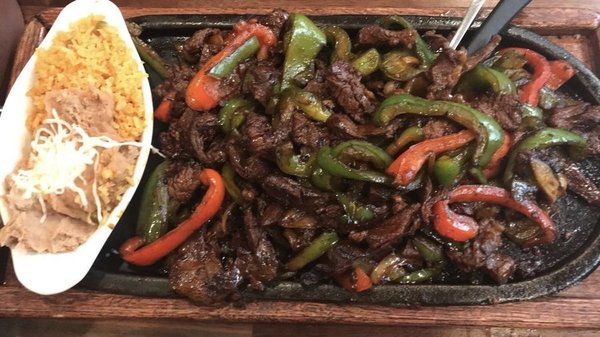 £50 pp
(indicative price)
Fajita time!
This is a fun menu for those who want the true flavour of Mexico in an easy way to eat.
starter
Taquitos
A wrapped corn tortilla stuffed with chicken or cheese and a side of gualsa* dip.
*Gualsa is an original creation - a mix between guacamole and tomatillo sauce, perfect for dipping.
main
Fajitas
A sharing plater consisting of beef or chicken strips cooked with peppers and melted cheese to be put on a flour tortilla. Accompanied with red rice, re-fried beans and two salsas: chirmole* and guacamole.
*Chirmole is a chunky red tomato salsa. The tomatoes get roasted and smashed for a traditional texture and a smokey flavour... perfect for fajitas
dessert
Flan
Homemade and ridiculously smooth. A classic dessert made with eggs enhanced with chocolate. There's always room for flan.