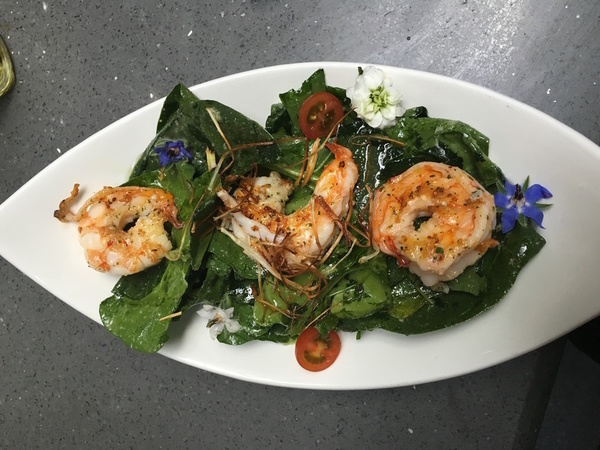 £45 pp
(indicative price)
Author Cuisine
Fantastic food with unique personality, focus on fresh products and, Mediterranean, Asian and Latin American techniques of cooking, fantastic presentation in the commodity of your own house. Well traveled Chef & Sommelier ready to pair food and wine to provide an unforgettable experience. For more information visit www.antonioargueta.com
appetizer
cauliflower soup with grilled scallop & fried leek.
starter
Organic baby spinach salad with grilled prawns marinated in truffle oil, lemon & Parmesan cheese. Fantastic
main
Sirloin steak, with wild mushrooms risotto and reggiano.
dessert
Mango carpaccio (season) with purple basil ice cream, and mint vinagrette
Mango will be replace for other exotic fruit.