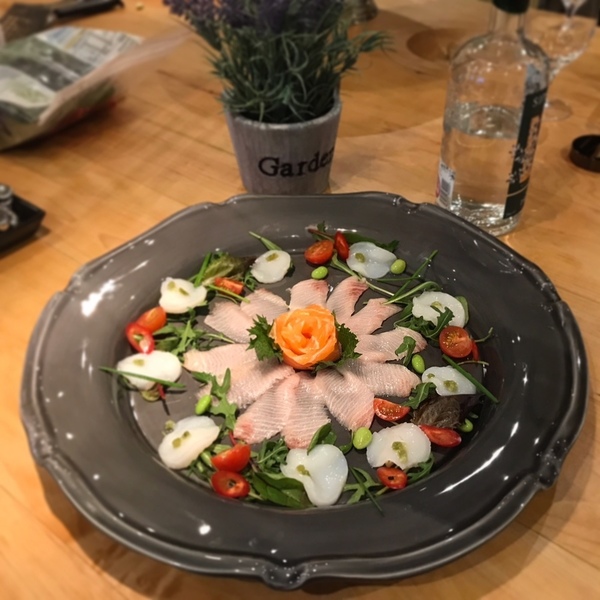 £40 pp
(indicative price)
Sushi Salmon and Tuna
Salmon and tuna sushi is a popular start to whom they haven't been very adventures in Japanese cuisine. The menu includes 16 dishes of authentic sushi rolls and nigiri some listed below.
I am a health conscious and use environmental friendly products where possible.
main
Tuna tartare
Salmon Roe in a cucumber cup
Sashimi in a citrus sauce and a dash of chives oil
California
Cucumber and avocado maki
Tuna Tataki
Crunchy dragon roll
Salmon and avocado
Spicy tuna seared nigiri
Salmon nigiri
Fotumaki
Avocado nigiir
dessert
Rich Matcha flavoured Cheesecake with Japanese fizz jelly.