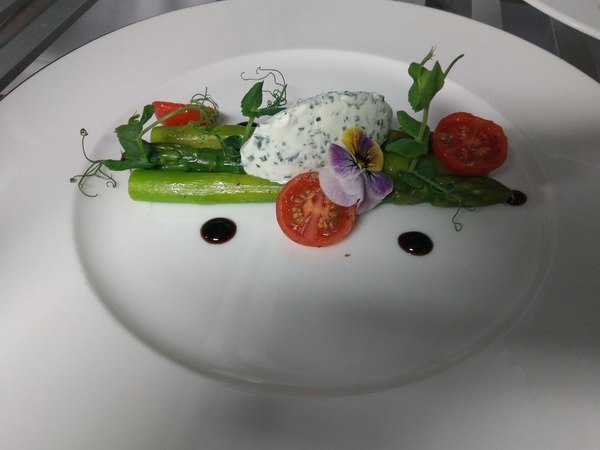 £60 pp
(indicative price)
International flavours
This is an international menu inspired by my experience and knowledge. Includes fresh asparagus as a starter, delicious lamb shank for main and crepes with nutella chocolate as a dessert.
starter
Asparagus, herbed cream cheese, quail eggs, cured tomatoes, shaved parmesan and balsamic.
main
Slow cooked Lamb shank, mushed potatoes, and red wine jus.
dessert
Crepes with nutella, biscuits, banana and strawberries.