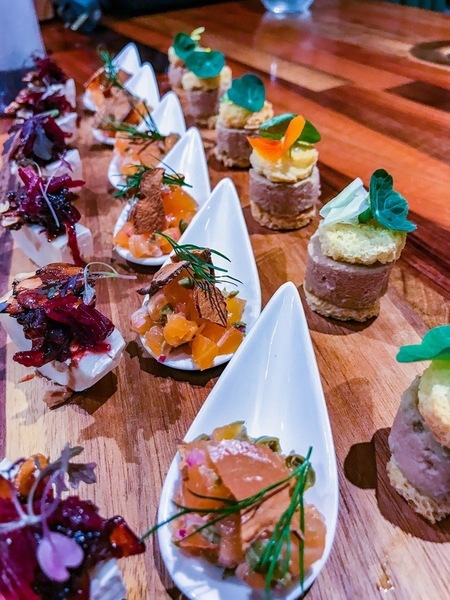 £35 pp
(indicative price)
Canapes ''Bubbly'' Reception
This is a perfect option when you're after a nice and relaxed evening with friends accompanied by nibbles and something sparkling . A menu of 6 canapes + half a bottle of sparkling wine/prosecco per person.
Champagne available (supplement of £9pp )
all dishes subject to seasonal availability
appetizer
Pressed duck terrine, Crispy skin, Pickles, Shiitake crisp.
other
Beef tartare, Sourdough,Wild herbs
other
Hand dived queen scallop, Sea vegetables, Japanese pickles
other
Lobster tart, Nasturtium leaf dressing, Yuzu
other
Goat cheese, Fennel, Red onion, Horseradish
other
Chocolate truffle selection