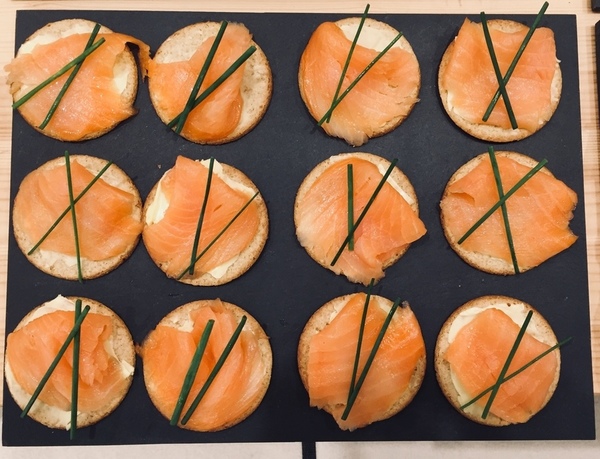 £39 pp
(indicative price)
Party!
Enyoj this menu on any celebration.
starter
British goat's cheese with pear wrapped in prosciutto ham.
or
Balsamic roast tomato with pesto on a Chicory leaf.
or
Pastrami ham with mustard and pickles on Award-winning dark sourdough bread.
or
Scottish smoked salmon with fresh dill infused cream cheese on oatcakes or mini blinis.
main
Rosemary and Lemon roasted Sea bass fillets served with fresh salad.
or
Lamb steaks braised with rosemary served with Dauphinoise potatoes and seasonal roast vegetables.
or
Slow Cooked Organic Chicken with garlic and tarragon;
dessert
Lemon tart - beautiful and elegant made with Organic Lemons.
or
Dark Chocolate Tart - Rich. Creamy. Sexy