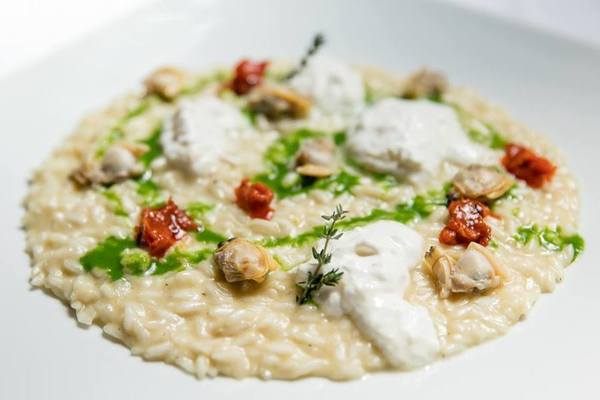 £68.50 pp
(indicative price)
Italian Fine Dinner
The menu includes the best of the Italian ingredients such as Burrata, 'Nduja, Friarielli, and much more... All the plates are coming with warm Homemade bread.
appetizer
Pan fried scallop, cauliflower and coriander.
starter
"Fassona"... Double raw meat.
Fassona beef carpaccio with rocket green sauce, Parmesan shaving and fresh cherry tomato.
Fassona beef tartare with shallots, capers, Italian black truffle and bread chips.
main
Carnaroli risotto with clams, burrata and 'Nduja.
main
Pan fried cod fillet with friarielli, Italian black olives, caramelised red onion and crispy potatoes .
dessert
Almond amaretto tiramisu