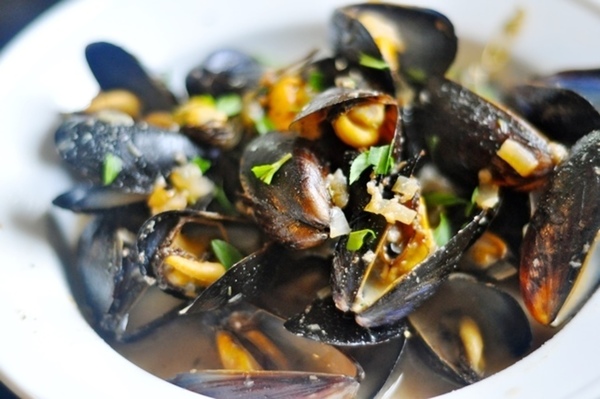 £70 pp
(indicative price)
Mussels and clams Amalfi style
This is a shellfish match very used in Campania, the region that hosts Neaples and the Vesuvio Volcan.
My roots are from this region,where I born, but I grew up in Florence.
The simplicity and the delicate flavour of this menù find a perfect match with a very chilled dry white wine as Gavi, Fiano di Avellino,Verdicchio,Falanghina.
To finish a refreshing lemon delight and a shot of melon spirit creamy liquor.
starter
PEPATA DI COZZE
Steamed mussels served with lemon parsley and fresh ground black pepper.
main
LINGUINE ALLE VONGOLE VERACI
Flat spaghetti pasta perfectly emulsioned in a rich garlic, touch of chilli, white wine and veraci clams sauce.Finished with fresh parsley and fresh ground black pepper.
You can have it in red with a fresh cherry tomato sauce.
dessert
AMALFI LEMON DELIGHT
A delicious genoise cake soaked in limoncello and filled with lemon custard,glazed with a smooth cream and lemon glaze.
appetizer
HOME MADE MARINATED ANCHOVIES & GAETA OLIVES
Filetted anchovies marinated in extra virgin olive oil, white wine vinegar, black peppercorns garlic and parsley.
Served on a warm and buttered slice of sour bread and purple olives from Gaeta, a little town on the sea on the edges of Lazio.
other
MELONCINO SHOT
To finish and leave your mouth beautifully re-freshened I will offer a complimentary shot of Meloncino (a very orange, creamy and fruity spirit liquor from Amalfi) or Limoncello!!
Salute!!!