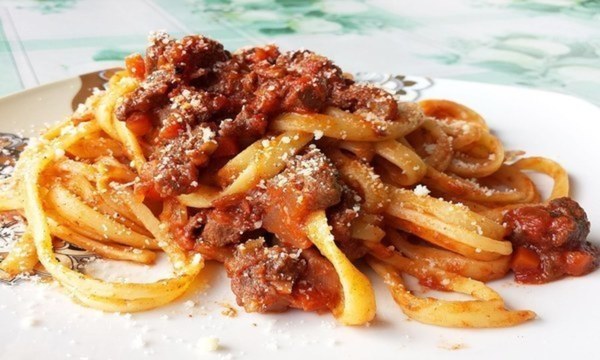 £60 pp
(indicative price)
Tuscany experience
This is a full immersion into my mother region Italian cuisine.
You will taste a typical home-crafted hearty fuelled experience as you would be the special guest in one of the most welcoming and warming Tuscan farmhouse.
This menù reflects my childhood and the history of one of the most beautiful and foodie italian region.
appetizer
CROSTINI,AFFETTATO E CACIO
Classic tuscan antipasto with a chicken liver patè and a tomtato bruschetta, slice of pecorino cheese and selection of tuscan prosciutto crudo and fennel seed salami finocchiona.
starter
RIBOLLITA DI CAVOLO NERO
It is an old tuscan recipe with a medley of vegetables stewed with the very healthy cavlolo nero leaves and harden bread,all gratined in the oven and finished with extra virgin olive oil and parmesan if you wish.
main
WILD BOAR,RABBIT OR VENISON RAGÙ PAPPARDELLE
Slow cooked game ragù gently simmered for at least three hours in a juniper,bay leaves,chianti red wine and a rich tomato sauce.
You can choose from: wild boar, rabbit or venison!
dessert
NONNO BRUNO RICE CAKE
My grandfather recipe, very simple but so rich in flavour and a beautiful soft and grainy texture, with a touch of cinnamon, served with caramelized pear halves poached in chianti red wine.
Just delicious.