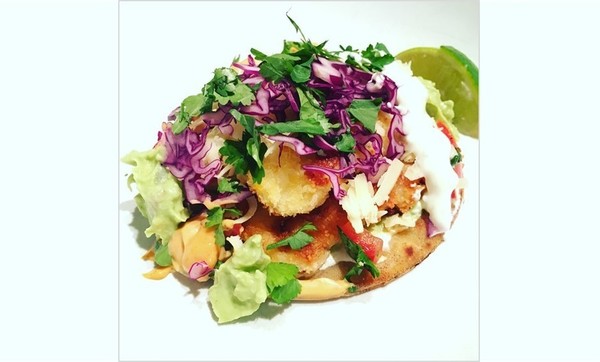 £39 pp
(indicative price)
Hello Mexico
Like so many great cuisines, Mexican inspired food is all about putting flavour first and sharing food with friends and family. I hope you enjoy my take on the Mexican theme.
starter
Seasonal Mexican Soup. A spicy soup to start made with seasonal fresh vegetables, ask for details.
main
Fish Tacos. Seriously addictive and fresh, made with cod, homemade tortillas, guacamole, chipotle mayo, tomato salsa, cheese, red cabbage slaw, coriander and lim
dessert
Mojito Sorbet. A vibrant and zingy palate clenser (add extra booze to taste!)
dessert
Churros with chocolate dipping sauce. A classic Mexican street food dessert to finish your feast.