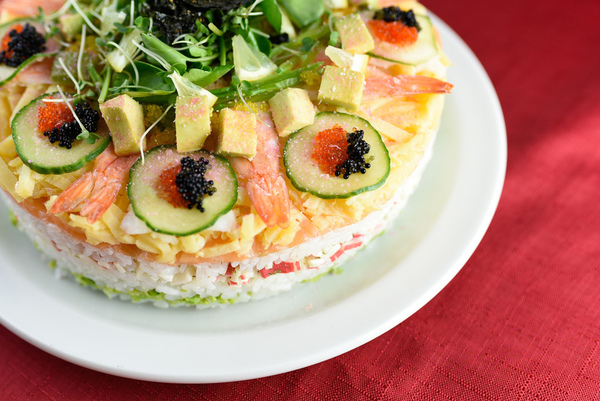 £129 pp
(indicative price)
Sushi Cake or Maki Sushi Special & Tempura
You can choose mains between
Option A: Sushi Cake
or
Option B: 3 types of Maki Sushi and Tempura with One Hour of Sushi Lesson by a professional Sushi instructor at Sozai Cooking School.
You will learn how to prepare Sushi rice and make 3 types of Sushi Rolls.
Izi will be demonstrating making of Tempura for the last show of your party!
A selected bottle of Sake (750ml) is provided for a booking over £600.
appetizer
Edamame
appetizer
Miso Salmon and Okura pinches
main
Option A: Sushi Cake
main
Option B: Sushi Rolls (Hosomaki x 6 pieces, Uramaki x 8 pieces and Futomaki x 5 pieces with One Hour Sushi Lesson)
amuse
Tempura (with a demonstration)
dessert
Matcha dessert (Matcha Ice Cream or Matcha Cheese Cake)