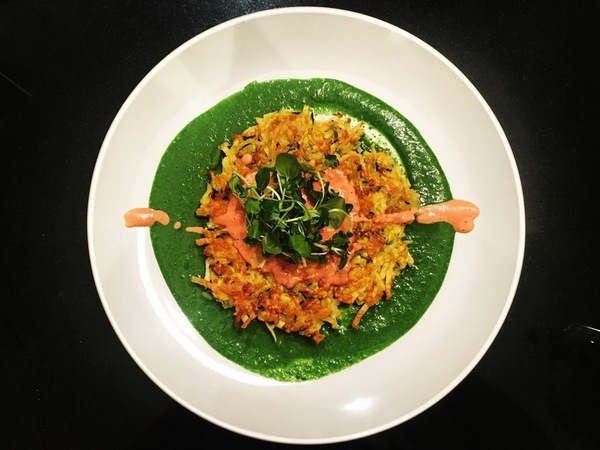 £44 pp
(indicative price)
Modern European Fusion
Presenting plant-based takes on dishes and styles from around Europe, this menu is refreshing, comforting and warming at the same time. Free from all animal products, chemicals and refined sugar, you'll feel amazing after eating this - and your guests will thank you for it!
Well-presented dishes with a focus on the perfect balance of flavours and textures will intrigue and delight you.
Ask me for wine pairing suggestions - and just so you know, I stopped getting hangovers when I went vegan... ;)
starter
Avocado, lemon and cracked black pepper mousse, garnished with a flash of watercress and a drizzle of olive oil, lemon and black pepper dressing. Light, creamy and a little tangy.
main
Celeriac, courgette and potato rosti on a bed of basil creamed spinach, with a (spicy optional) creamy tahini tomato sauce.
dessert
Seasonal fruit coconut crumble with homemade cinnamon ice cream. Refined sugar-free. Can be gluten free. Guilt free. Tough decision-free.