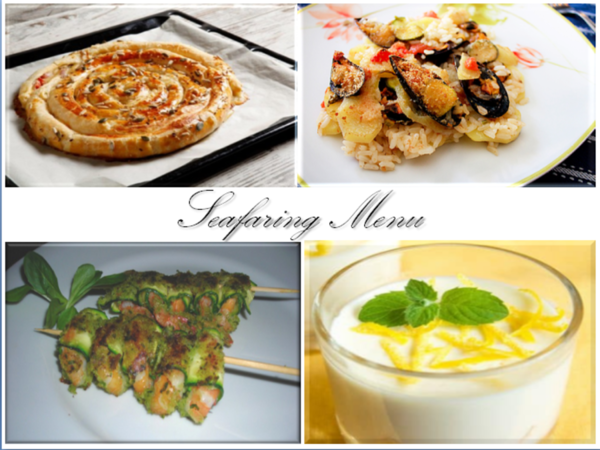 £54.45 pp
(indicative price)
Seafaring Menu
This is an everyday menu giving an individual twist by Chef Di Blasi.
It is a gluten free menu and it is designed to be enjoyed by a couple, the whole family or a variety of diners.
appetizer
Reel Pie
anchovies, mozzarella, tomatoes, olives, basil, seeds, eggs.
starter
Prawns and cheese harpoon
prawns, zucchini, corn flour, parsley, gorgonzola.
main
Tiella Barese
mussels, onions, potatoes, tomatoes, corn flour, garlic, rice.
dessert
Lemon panna cotta
fresh cream, gelatin, sugar vanilla, lemon.