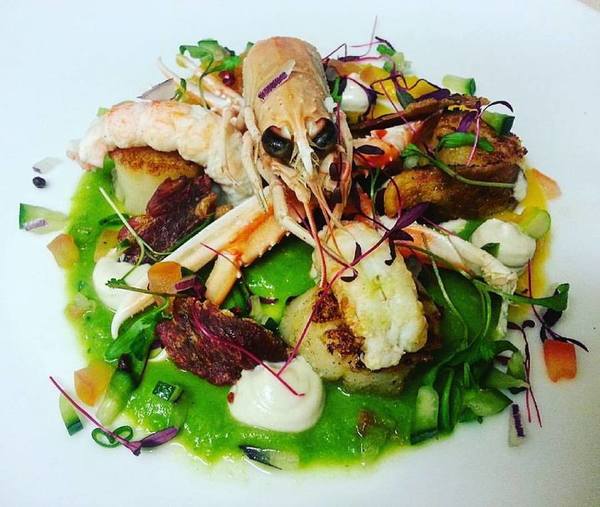 £95 pp
(indicative price)
Exclusive Valentine's Menu
A menu created for love and made from love.
This is a three course menu with the option of sharing or tapas style.
starter
- Yellow fin tuna tostadas.
Pico de gallo, sriradia mango dressing and macadamia.
- Aubergine involtinis.
Thyme and peppered goats cheese curd, Japanese furikake, pine nut and smoked tomato ragout.
main
-Duck breast and chocolate romance.
Roast duck breast, vanilla parsnip purée, grilled asparagus + chocolate and red wine jus.
- Saucy trios.
Seared scallop, trout, langoustine with creamed green pepper and leek lobster bisque and Jerusalem artichoke purée + crispy bacon.
- Mushroom love.
Gnocchi with creamy porcini mushroom, spinach and tomato concasse sauce + pine nuts and truffle oil.
dessert
- Chocolate temptation.
Chocolate truffle mousse finished with white chocolate truffle and raspberry coulis.
- Coconut cream panna cotta.
Mix berries compote and tuile snaps.