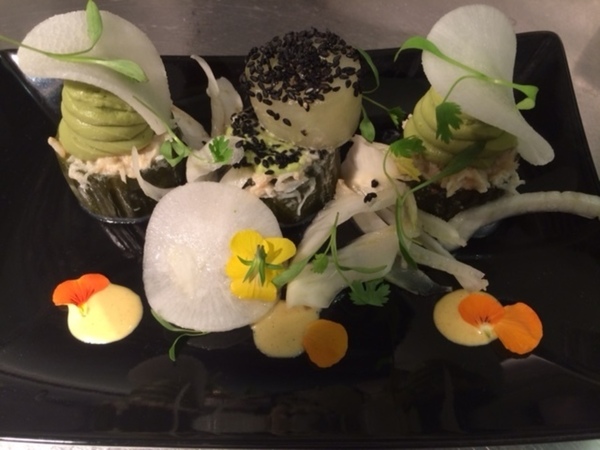 £85 pp
(indicative price)
Classic feed
Classic feed is a menu based on simple but great products, for non adventurous eaters.
amuse
Purple Jacket Potatoes and Truffle Veloute, Cheddar Foam, Peppery Pop Corn.
starter
Guinea Fowl Roulade stuffed with foie gras, Shallot and orange puree, Caramelized onions.
main
Wild Sea Bass, Razor Clams , Girolles, baby spinach, Kaffir emulsion.
dessert
Strawberry tiramisu, crispy chocolate.