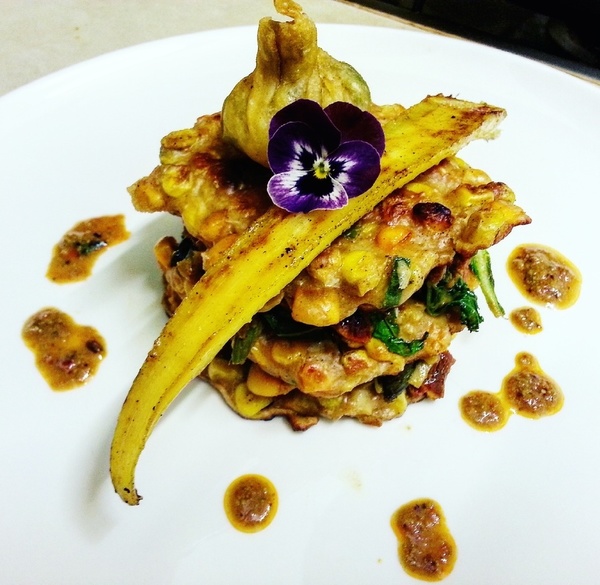 £50 pp
(indicative price)
Vegan Special
This Vegan Special is perfect whether you are a vegan or not. It is packed with lip-smacking flavours and beautifully presented. All ingredients are locally sourced.
This is a three course menu with one choice from each section.
starter
- Dirt salad with garlic and vanilla dressing.
or
- Quinoa crusted pumpkin croquette with roast smoked red pepper sauce.
main
- Aubergine, beetroot, spinach, squash and courgette wrap with tomatoe pesto and green pesto served on pan fried polenta disk and coconut curry dressing.
or
-Sweetcorn fritter stack. Sautéd spinach, leeks, sun dried tomatoes, buttered beans, thyme and honey roasted carrot, spiced cashew nut sauce with wonton bonbons.
dessert
-Vegan baked chocolate mousse tart with poached plum and chocolate sauce.
Or
- Rhubarb, raspberry and vanilla cobbler and almond milk custard .