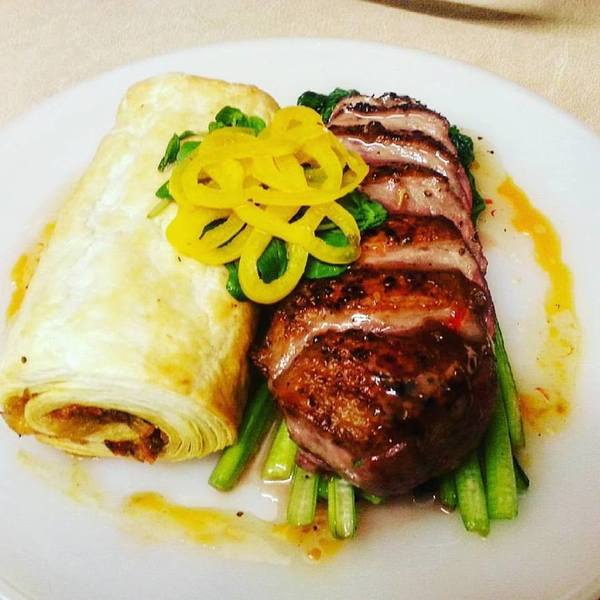 £60 pp
(indicative price)
Winter Warmer
Heart warming winter comfort food with a twist of amazing flavour.
This is a three course menu with one choice from each section.
starter
- Toasted fennel and coriander seed goat cheese, roast mix pepper and raspberry vinegarette dressing.
- Bacon wrapped pork terrine with pistachio nut, red onion chutney, pickled gerkins, toasted brioche and balsamic reduction.
main
- Roast duck breast on a bed of ginger Sautéed choi sum. Fig and mango savoury roll, pickled peppers and plum sauce.
- Parmesan and steamed ginger coated tofu on red wine and Belgium dark chocolate beans stew.
dessert
- Whitechocolate and cream coated pecan brownies with blueberries and Belgium chocolate compote.
- Red wine poached pear and spice poached peach, vanilla creme anglaise and pear couli.