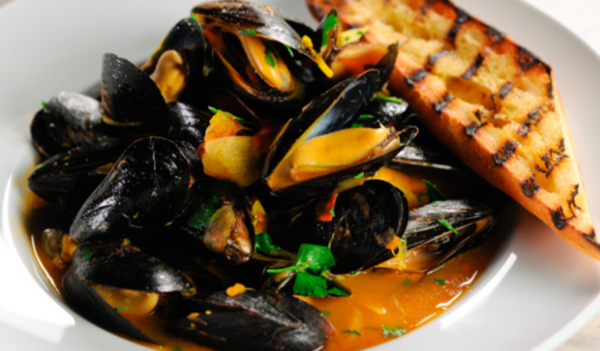 £37 pp
(indicative price)
FISH!!! - A Sardinian (Italy) food Night
Sardinia is a large Italian island in the Mediterranean Sea. One of the finest regions in the Mediterranean with its coastline, sandy beaches and mountains.
Sardinian recipes are historical markers of the many different cultures that have left their mark on the island over the centuries.
Obviously, the traditional way of eating in Sardinia has a name in our regional language and this menu is a hallmark of that local way of life.
The menu' is made of prime fish ingredients including BOTTARGA, the Italian Caviar, and one of the most exclusive food items in the world.
main
Fregola con Bottarga
(Sardinia traditional pasta with the finest Bottarga , in a broth of clams)
main
Calamari alla Griglia
(Squid Calamari marinated and grilled with a beautiful smoky flavour and texture)