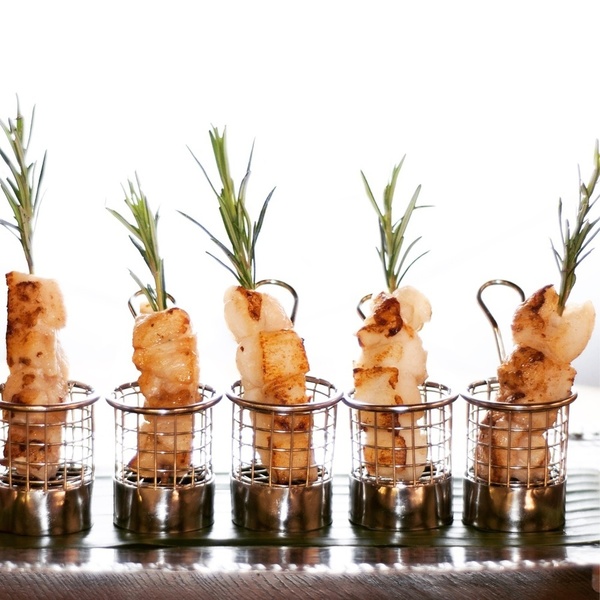 £26 pp
(indicative price)
Canapés
Impress your guests, I can provide a selection of traditional bite sized canapés. I have only named a few. But can suggest many more for hot, cold and dessert canapés.
other
Smoked chicken on a crisp tortilla topped with fresh mango salsa.
other
Roast lamb with creamed leeks and deep fried rosemary.
other
Pickled white radish, carrot, peppers, pickled ginger and enoki mushroom.
other
Salad Nicoise with seared tuna.
other
Corn fed chicken marinated with honey, ginger, sage and wrapped in Parma ham.
other
Truffled Mac n cheese with truffle mascarpone.
other
Miniature onion tart tatin.