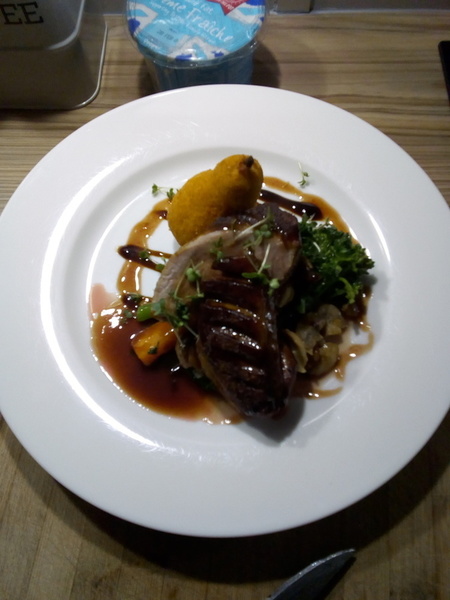 £40 pp
(indicative price)
Food lovers delight.
A menu to leave you licking your fingers,well balanced and prepared with so much love of food,every ingridient being treated like gold dust and prepared to detail.
starter
Broccoli Soup - Purely Broccoli !served with Brioche Roll,soft and buttery.
main
Crispy Duck breast served with William potatoes,baby mushrooms and curly Kales.
dessert
Parfait Au Chocolat with a Duo of Coulis.