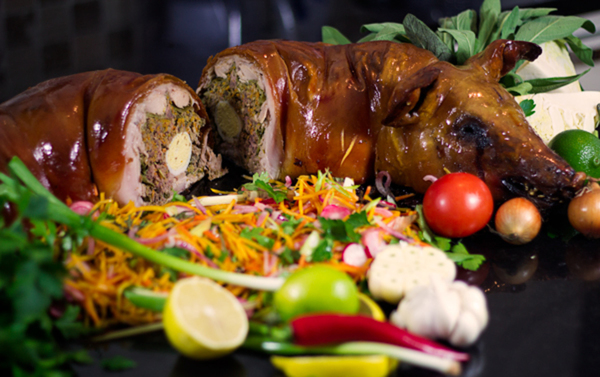 £80 pp
(indicative price)
Roast Suckling Pig Celebration At Home
A grand celebratory feast featuring roast suckling pig. Stuffed with sausage, herbs and eggs. Served with side dishes - rice, caramelised onion and liver pate sauce, pickled seasonal vegetables. When you want to bring out the vava-voom.
starter
Fresh vegetable spring rolls - julienned vegetables encased in a soft crepe with a dipping sauce of honey, soy, garlic and crushed peanuts.
main
Roast suckling pig with all the trimmings
dessert
Fresh seasonal fruit - poached with wine and spices. Served with granita or ice cream.