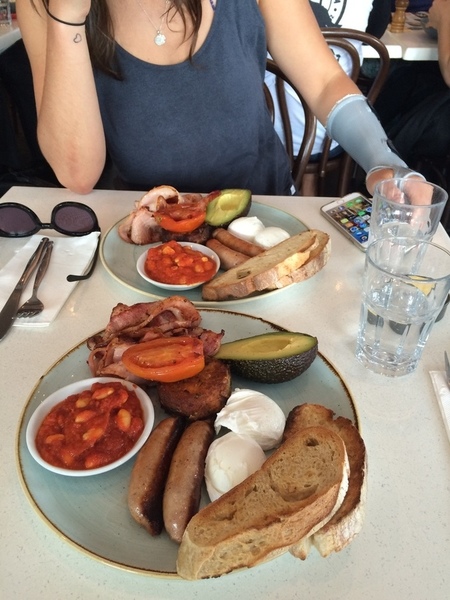 £20 pp
(indicative price)
Weekend Breakfast Hangover
The ultimate compliment to a big night out, A delicious breakfast cook by Chef Tom. With 8 years experience cooking in kitchens here in London and in Australia I would love to come cook you almost anything you would like for breakfast.
Price is depending on what bits a pieces you would like, If you would like me to cook for a bunch party and would like a more formal menu to look at not a problem, Message me and i will send one to you.
appetizer
Homemade granola, Yogurt and Fresh Fruit.
main
Eggs anyway, Bacon, Sausage, Mushrooms, Tomatoes, Blood Pudding, Avocado, The choices are unlimited.
If you want something out of the ordinary like Fried Chicken and waffles, Shackshuka, Huevos Rancheros or anything else we can think of no worries.
Also happy to provide Fruit Juice, Powerade, Prosecco or Bloody Marys, Its up to you!