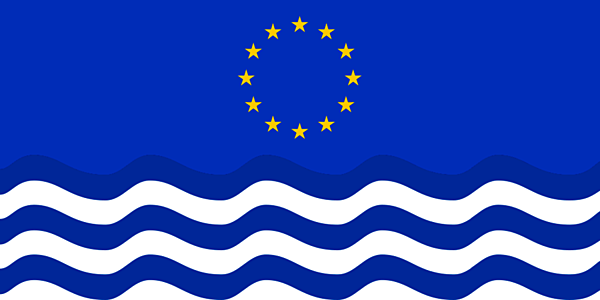 Mediterranean Cuisine.
Appetizers
Santorini, Greece - Fava Santorinis: Yellow Split Peas, puréed & flavored with Onions, Capers, Thyme & Extra Virgin Olive Oil.
Calabria, Italy - Calamari alla Mediterranea: Mediterranean Classic made with fresh Calamari in a rich Tomato Sauce, Capers, Olives, Anchovies, Basil & Oregano.
Valletta, Malta - Brungiel Mimli: Famous Maltese stuffed and baked Aubergines, filled with minced Beef, Goat Cheese, Mint, Garlic & Tomato.
Costa del Sol Málaga, Spain - Pescaito Frito: Black Sea European Scad, lightly coated in Chickpea Flour & Spices and fried in hot Extra Virgin Olive Oil.
Mediterranean Family Antipasto Platter: Mozzarella Caprese, Peperonata, Brungiel Mimli, Pescaito Frito, Fava Santorinis and our famous Tarama Dip.
Salads
Napoli, Italy - Insalata Caprese: Salad from the Island of Capri. Summer Italian salad, made with freshly sliced Mozzarella, Tomatoes & Basil, seasoned with Salt & Extra Virgin Olive Oil. It features the colors of the Italian flag.
Côte d'Azur, France - Salade Niçoise: Originated in the city of Nice. It's traditionally made with Tomatoes, hard-boiled Eggs, Niçoise Olives, Tuna & Extra Virgin Olive Oil.
Rimini, Italy - Insalata Rucola, Parmigiano e Pomodorini: Fresh Italian salad made with fresh Rucola, Parmigiano Shaves, Cherry Tomatoes & Extra Virgin Olive Oil.
Soups
Andalucía, Spain - Gazpacho Andaluz: Classic and delicious Spanish Cold Soup. Made with Tomato, Cucumber, Bell Pepper, Onion, Garlic, Dry Bread, Extra Virgin Olive Oil, Wine Vinegar, Water & Salt. (No Allergens).
Antalya, Turkey - Sebzeli Balık Çorbası: This great traditional Turkish Soup has conquered this summer season. Made with the freshest Vegetables and the daily freshest catch of Fish in the market.
Pasta
Napoli, Italy - Spaghetti alle Cozze: One of the great Neapolitan Pasta Classics. Fresh and flavorful composition of Spaghetti, fresh Mussels, Tomatoes, Garlic, fresh Parsley, Peperoncino & Extra Virgin Olive Oil.
Calabria, Italy - Pasta ca' Muddrica e Alici: This dish represents the simple soul of Calabrese cuisine, it's made with Spaghetti, Tomato, Anchovies, Garlic, Parsley, Bread Crumbs & Extra Virgin Olive Oil.
Rice
Valencia, Spain - Paella de Mariscos: Seafood Paella made from Sofrito, Onions, Garlic, Saffron, Mussels, Shrimp, Octopus, Squid, Tomatoes and Black Sea Scad fish. All simmered to perfection.
Fish & Seafood
Puglia, Italy - Cozze alla Tarantina: Mussels alla Tarantina is a typical dish of the Apulian cuisine. The taste is slightly spicy, fresh and rich thanks to Peperoncino, fresh Parsley, White Wine & Tomatoes.
Galicia, Spain - Polbo á Feira: Traditional Galician dish composed of grilled Octopus, roasted Potato Puree, sweet dried Paprika & Extra Virgin Olive Oil.
Barcelona, Spain - Sea Bass amb Samfaina: A dish that truly embodies the simplicity of Mediterranean cooking. Composed of a full Sea Bass, garnished Eggplant, Zucchini, Onions, Bell Peppers, Tomatoes & Extra Virgin Olive Oil, with a side of Rustic Potatoes.
Sicilia, Italy - Pesce Azzurro al Cartoccio: Black Sea Blue Fish, oven baked in foil in the traditional Sicilian way, with a bed of Couscous, Tomatoes, Seafood & Mediterranean Herbs, all simmered in one delicious dish.
Meat
Calabria, Italy - Involtini di Pollo alla Calabrese: From the heart of South Italy a wonderful classic Ballotine made with Chicken, Spinach, Prosciutto di Parma, Goat Cheese, garnished with creamy Pesto alla Calabrese and a side of Rustic Potatoes.
Rimini, Italy - Tagliata, Rucola & Balsamico: Medallions from Veal filet cooked to perfection, served over fresh Rucola, with Parmigiano Shaves and Balsamic Vinegar Reduction and a side of Rustic Potatoes.
Desserts
Andalucía, Spain - Tocino de Cielo: Traditional Dessert from Southern Spain. It's similar to Flan, but without milk or cream. Tocino de Cielo is made only with Egg Yolks, Sugar & Water, which makes it Lactose Free.
Sicilia, Italy - Granita Siciliana di Mandorle e Latte: Almond Granita is a summer traditional dessert from Sicily. Made with Almonds, Milk & Sugar. It is refreshing and deliciously served with a small Italian Brioche.
Puglia, Italy - Spumone Salentino: A typical Lecce specialty and one of the most beloved Italian desserts. Made from Chocolate & Vanilla Ice Cream, Coffee flavored cake & Bitter Cocoa.
Side Dishes
Rustic Potatoes: Delicious rustic made potato wedges with their skin. Oven baked and drizzled with Salt, Extra Virgin Olive oil and Rosemary. (No Allergens).
Tarama Dip: Taramasalata or Taramosalata (Greek: ταραμοσαλάτα, from taramas, from Turkish: tarama 'fish roe' and salata, from Italian: insalata "salad) is a Greek appetizer made from tarama, the salted and cured Roe of the Cod mixed with Extra Virgin Olive oil, Lemon juice, and a starchy base of Bread.